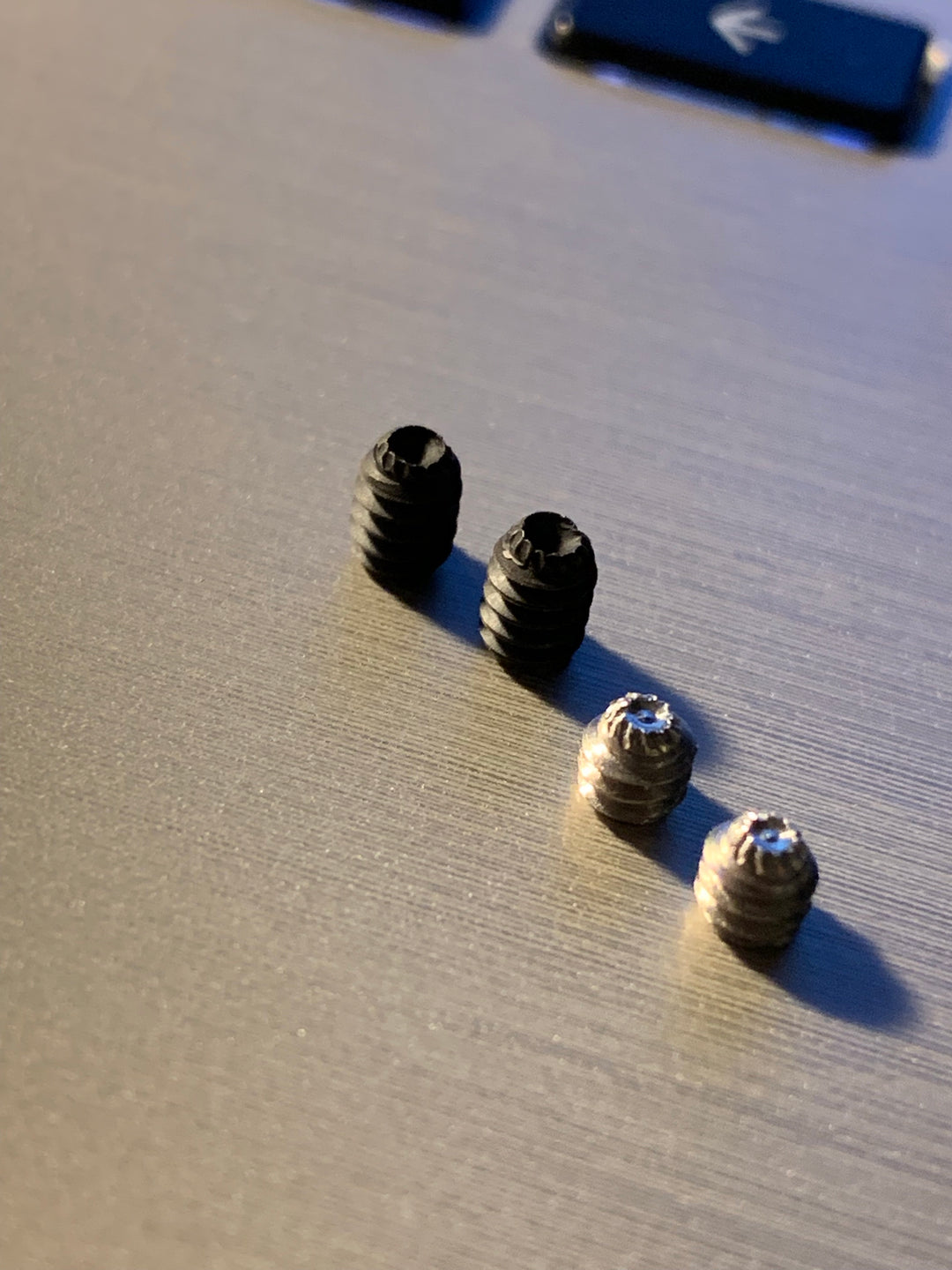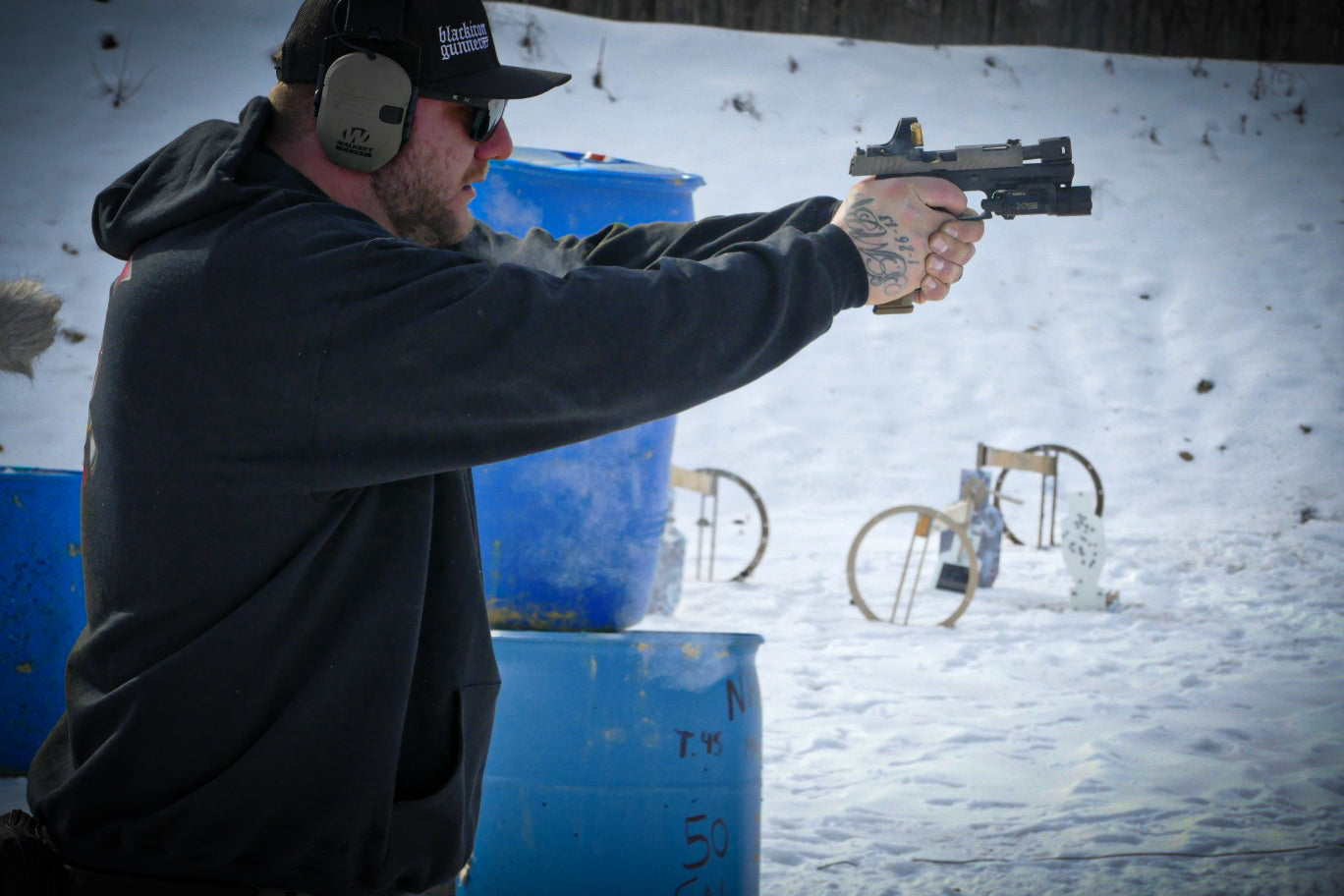 Reliability
Every compensator we manufacture has undergone rigorous reliability testing!
The design phase
Every product we make goes through a week long design process and multiple versions before we machine a prototype!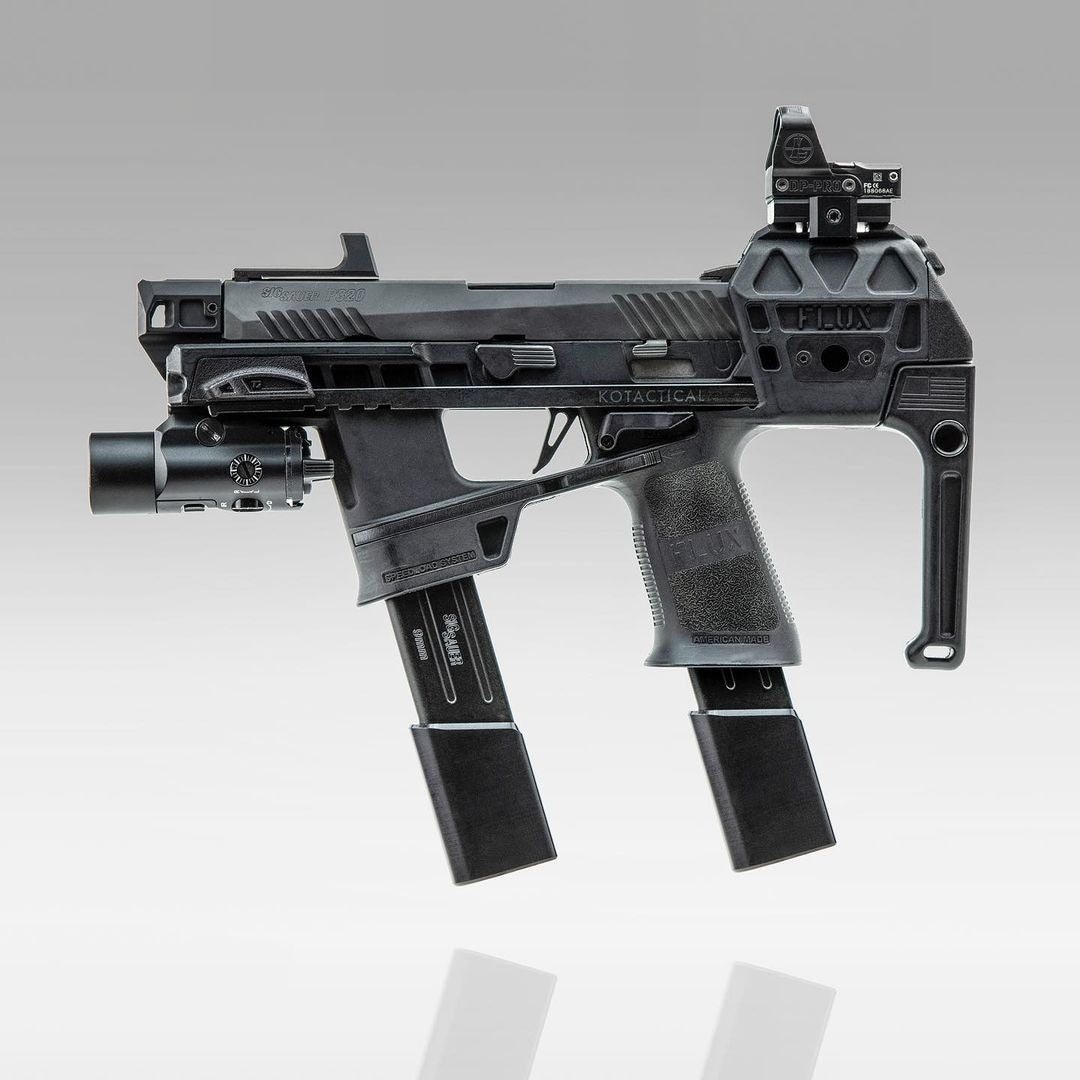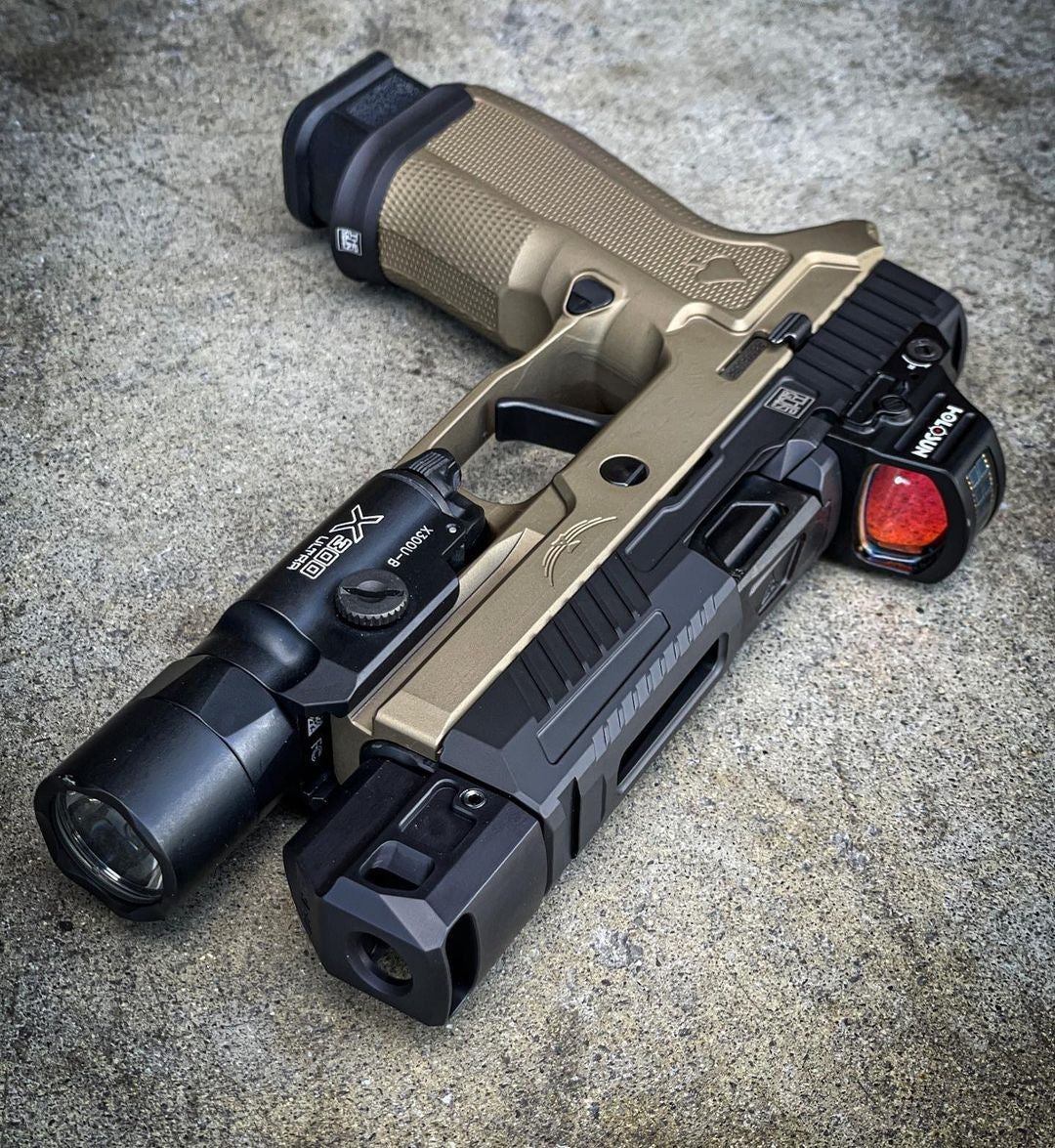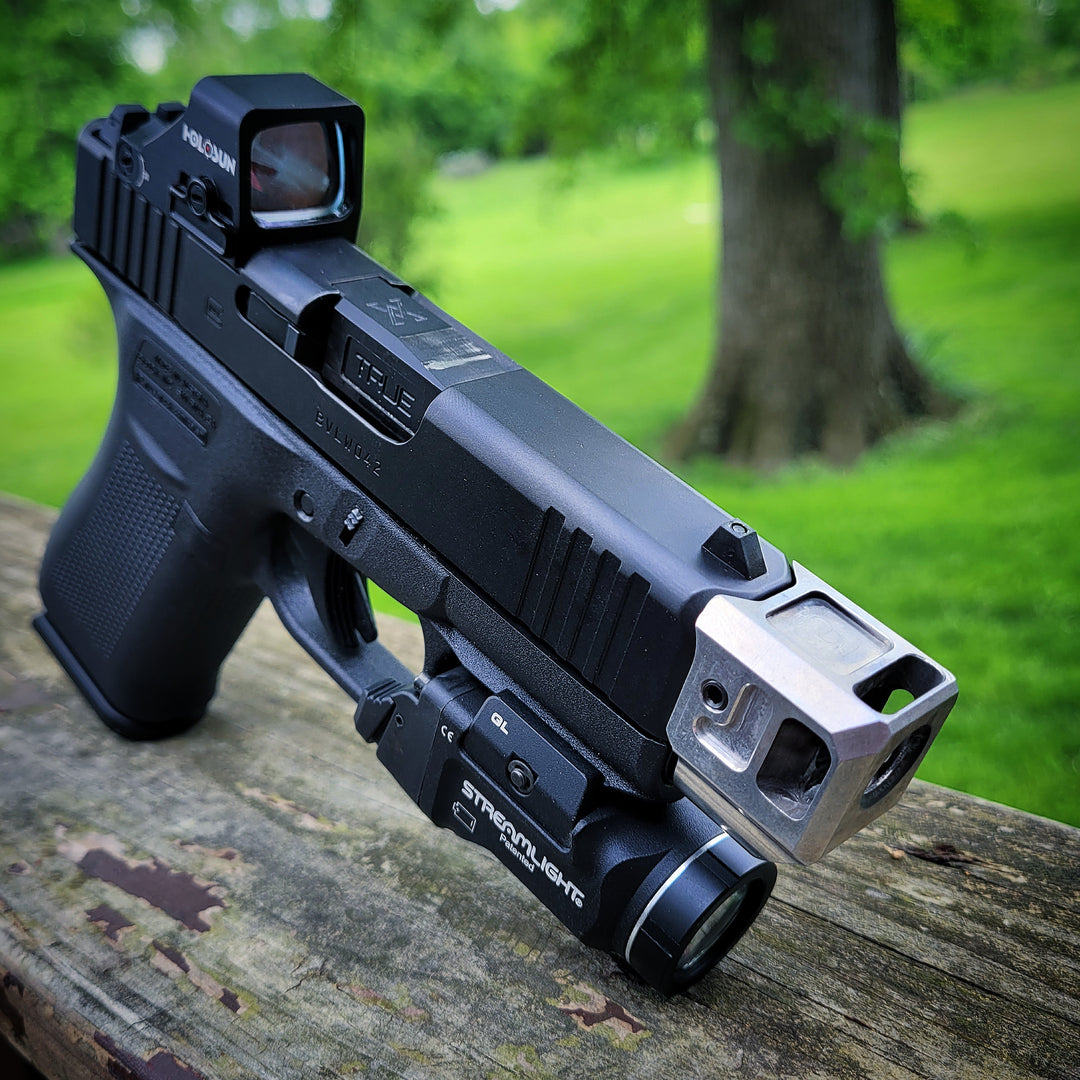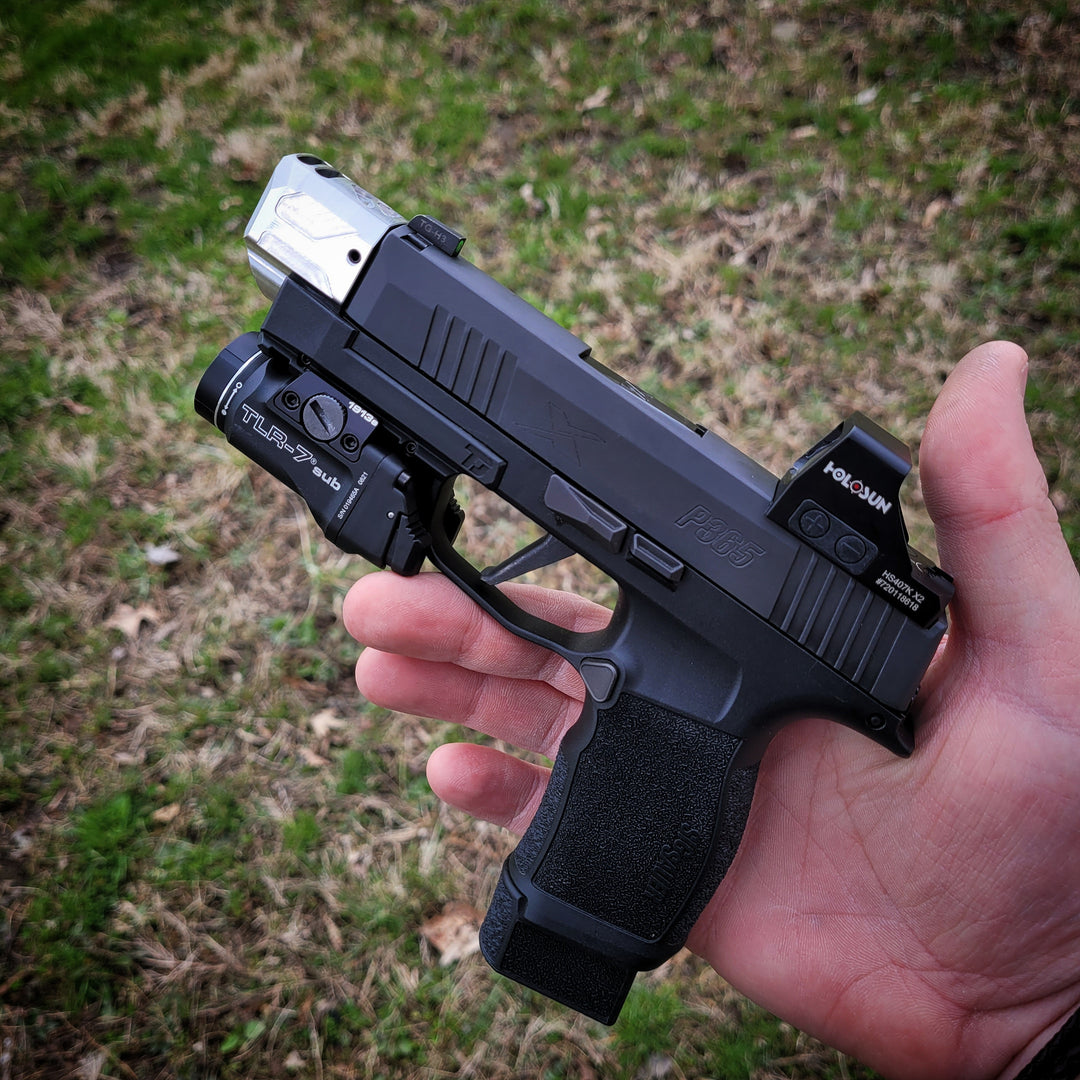 CNC Machining
We currently machine all of our compensators on 2 brand new Doosan DNM4500S CNC milling machines and a 2019 Tormach 1000mx CNC milling machine!
The answer is easy! All you need to do is purchase the threaded barrel that matches your slide. For example, if you have a carry length slide you need a carry length threaded barrel (4.6"). If you have an X compact slide you need a X compact threaded barrel (4.3"). This will allow you to run a longer frame and give you an integrated look.
Yes they do. We have run tens of thousand of rounds through all of our models and have had zero malfunctions. If you are having an issue with a build, it is likely the case you have installed our prodcut incoretly or your handgun needs broken in. Compensators need a smooth running system to be reliable. A new handgun has tolerances that need to be worn in before we suggest adding a compensator
-It's easy! We designed our comps to be self-timing so all you have to do is
- Remove your slide from you frame
- Remove your guide rod assembly
- Apply Loctite to barrel threads
- Thread comp onto barrel until it stops
- Back off a 1/8 turn
- Apply Loctite to set screws
- Tighten down set screws
Customer Reviews
11/03/2023
Jim G.

United States
HC9C reducesd muzzle flip and felt recoi..
The Compensator arrived quickly and the finish was clean and good looking. Once I got it attached to my G19 with aftermarket threaded barrel, I was amazed at the noticeable difference. The smaller amount of flip made it easier to shoot faster while maintaining accuracy. I did have cycling issuegetting several stovepipes when using the standard RSA. I solved that issue by installing a well worn OEM spring with about 10K rounds on it. Everything worked well after that. I don't have a way of measuring how much that spring was weakened by it's use. I decided to order another RSA with a 15 lb spring hoping that will work better than the OEM 17lb spring, that I originally tried. A possible reason for the spring issue may be that I have added a Red Dot to the slide. Small issues for the improved performance My only quibble is having to attach the Compensator with screws making it complicated to clean. I have other brands that tighten with an O-ring washer and they are easy to remove. I am trying to keep the barrel reasonably clean by using a bore snake and not taking everything apart for a complete thorough cleaning. Compensators are notorious for fouling if not maintained. I have been cleaning my HC9C itself, with Frog Lube Paste after every session. This leaves a very light coating on the Compensators that makes most of the fouling come off with a quick cleaning with a Q-Tip style swab after shooting. So far so good. I was aware of the mounting issue when I ordered so I can't really complain. The tiny HC9C's performance on my Glock makes me give it a solid 5 star rating even with the small issues with maintenance.
01/20/2023
Aaron T.

United States
Great service
I ordered replacement screws for my comp. I received a shipping notice 12 minutes after ordering. That was definitely impressive.
05/04/2022
Isileli T.

United States
FAST Shipping and Great Product
The order process was easy and the shipping was fast. And I got 2 sets of screws.